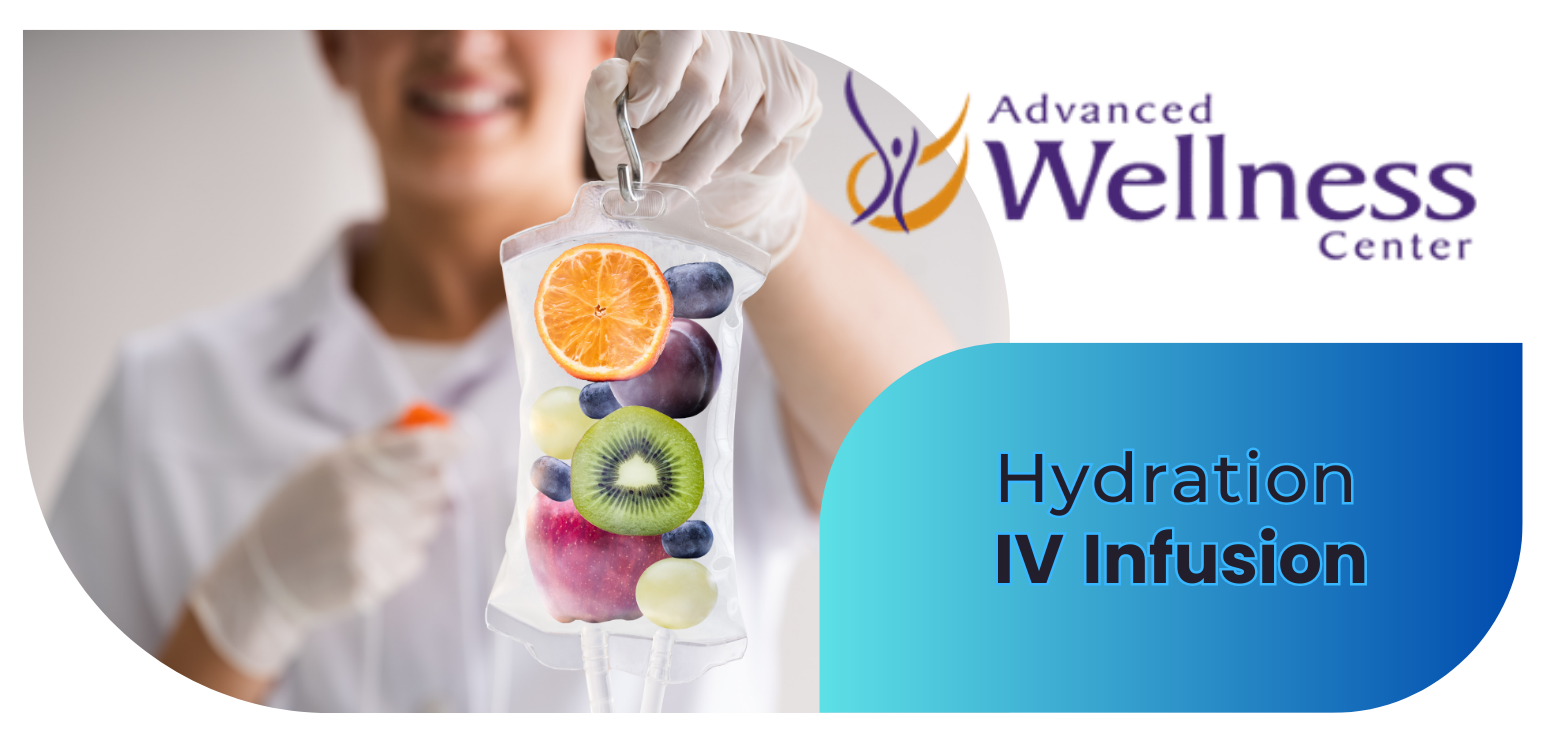 HYDRATION
ACTIVE INGREDIENTS
Mineral Blend: This essential blend of minerals can help reverse the effects of dehydration, remove toxins and replenish vitamins.
B-Complex: B-complex vitamins may help keep skin and blood cells healthy as well as convert nutrients into energy.
Vitamin C (Ascorbic Acid): Ascorbic acid can act as an antioxidant that may help protect cells from free-radical damage, absorb iron, create collagen and boost immunity.
HYDRATION IV
helps rehydrate your body and combat fatigue caused from dehydration.
Hydration IV may aid the body in:
Rehydrating your body
Detoxing your system
Reducing inflammation
Improving circulation
Fighting fatigue
Ask about our IV Infusion & book today!